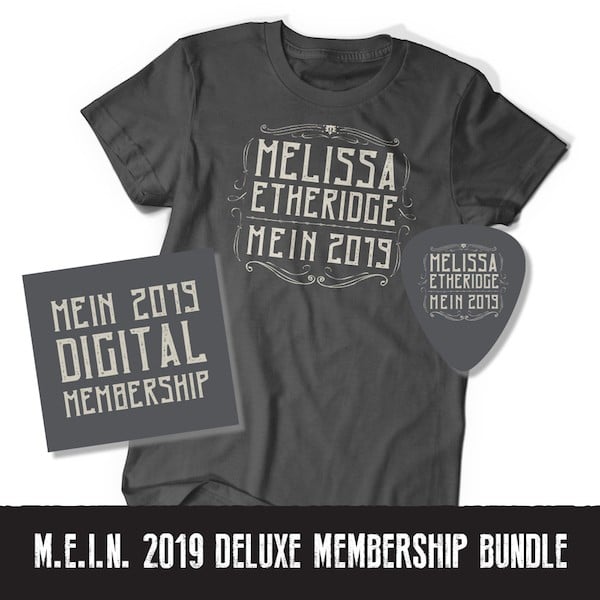 M.E.I.N. 2019 Deluxe Membership
M.E.I.N. 2019 Deluxe Membership
Your bundle includes:
- Exclusive M.E.I.N. T-Shirt
- One 2019 M.E.I.N. Guitar Pick
M.E.I.N. Online Features:
- Members Only Blogs
- Members Only Contests
- In-Community Messaging & Friend Adding
- Personalized / Customizable Profile Pages
- 15% discount on applicable items in the M.E.I.N. Fan Club merch store (applied in the last step of the checkout process right before you place your order)
Your tenure as a member of M.E.I.N. is still in place and will be reflected in the windows you'll have access to purchase in during ticket pre-sales*:
- 10+ Year Members 1st
- 5-9 Year Members 2nd
- 0-4 Year Members 3rd
Exact timing will all be communicated to you prior to pre-sales.
*please note - your membership to M.E.I.N. does not guarantee you a ticket during fan club pre-sales. It simply allows you access to participate in the pre-sale opportunities.
Your M.E.I.N. subscription goes into effect automatically upon purchase. All sales final.
Please note: If you are a longterm MEIN member who belongs to the 5-9 Year Member and 10+ Year Member tiers, please email [email protected] once you've renewed your membership and one of our fan support reps will be happy to make sure your membership seniority is instated.