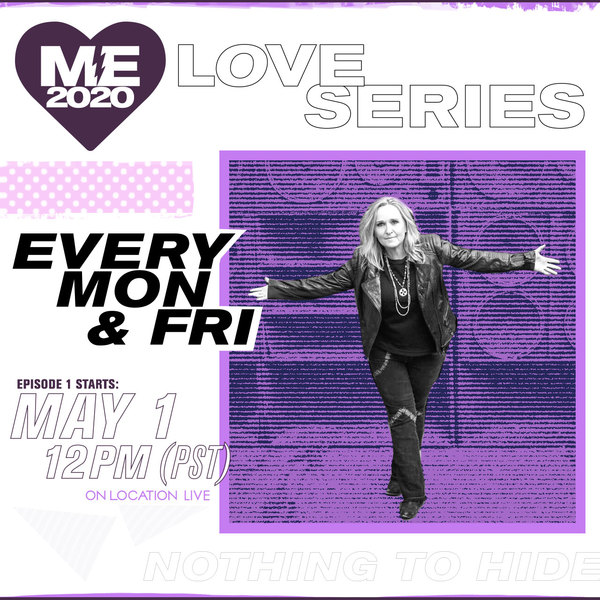 On Sale Now: The Love Series Live From Home
Melissa has been having so much fun doing livestreams for you every day that she wanted to take it to another level while helping the COVID-19 relief efforts.
She's excited to announce: The Love Series - weekly livestreams where Melissa will discuss several topics and share her insight. Experience Melissa like you've never experienced her before, all while in the comfort of your own home.
The first two streams of the Love Series will take place Friday, May 1st at noon Pacific and Monday, May 4th at noon Pacific.
That's not all! Melissa will be doing a limited amount of virtual one-on-one meet & greets after each stream! You'll get quality time with Melissa via Looped Live.
Two types of tickets will be available:
+ Livestream Access Only Ticket - $10
+ Livestream Access + Meet & Greet - $85

*A portion of all package proceeds goes to support MusiCares Covid-19 Relief Fund
Friday, May 1 @ 12 PM Pacific - Join Melissa Etheridge for an exclusive session where she talks about her album "Fearless Love", answers your questions, and performs a few songs from the album.

Monday, May 4 @ 12 PM Pacific - Spend some time with Melissa as she guides you through her understanding of health and the body, mind and spirit. She will share what she knows about food, plant spirit, and the body.