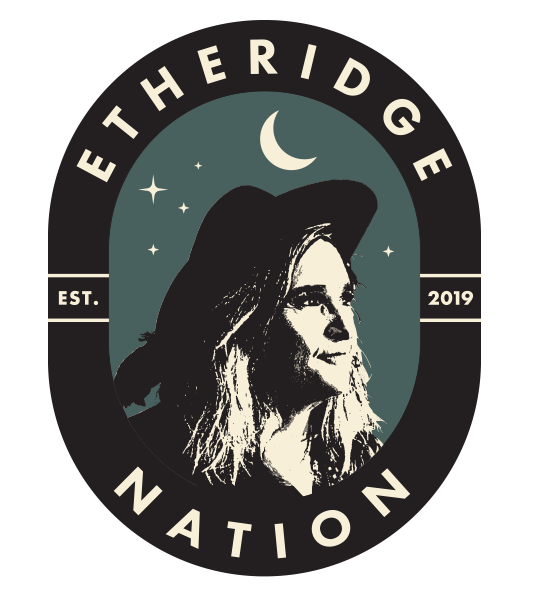 Welcome To Etheridge Nation
To my dedicated M.E.I.N. family,
I have exciting news and I am writing to share it with you but first let me start by thanking you. I would not be where I am today without each and every one of you. Every one of you feels like an extension of my family. We have been through it all together. We've rocked out together, laughed and cried together, learned together, healed together and grown together. Thank you for sticking with me all of these years, and thank you for sticking with me for the many years to come.
The Melissa Etheridge Information Network began back in 1992. It is a tight-knit group of like-minded people who share a love for music. It is a place of acceptance and inclusivity. It doesn't matter where you are from, how old you are, or who you love. Everyone is welcomed into the community with open arms. We connect and share with people who quickly become close friends. It's a place where everybody is free to be themselves and spread love through music. Watching it grow and flourish over the years has been truly incredible. It's so great to know that some of you have been here from the beginning. And it's just as special to know that there are still brand new fans joining us every day.
The backbone of this community has and always will be love, acceptance, inclusivity, and equality. We're all here for our own reasons and all of those reasons are valid. Being a part of this family we've created is what's most important. It's this togetherness that keeps M.E.I.N. going. I really want to make sure that's clear. I want to take this message of togetherness even further.
Let's embrace each other as the loving music fans that we are. Let's foster an environment of growth and acceptance. Let's continue to keep our place a safe space where we can all feel like the family that we really are. Let's make this better than ever before.
And with that, I'd like to welcome you all to the brand new Etheridge Nation! It's a whole lot like the old M.E.I.N, but it's even better. We're making our family stronger and closer than it's ever been. We're welcoming new members all the time while honoring those that have been here for the long haul. I couldn't be more excited to be a part of this with all of you moving forward.
Each and every one of you is so important to me. When I say that this is a family, I really mean it. I consider you all a part of my family. So thank you. Thank you for being a part of my family. And thank you for letting me be a part of yours.
Be Strong. Speak True. Choose only Love.
-Melissa
Questions about Etheridge Nation? Visit our in depth FAQ with answers straight from Melissa!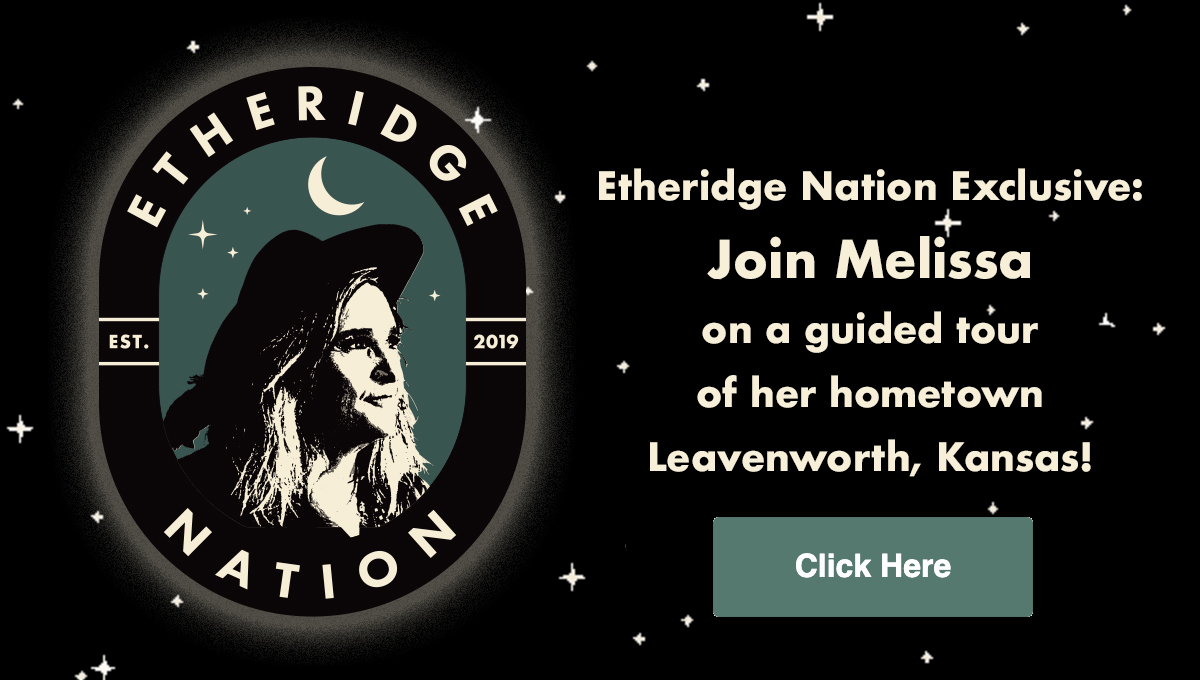 Join Melissa for the first official Etheridge Nation fan club event on Monday, November 4th! Melissa is going to take you on a personal tour of her hometown of Leavenworth, Kansas, where you'll see the inspiration behind the music, all of her favorite places, and stop for some classic Kansas lunch! Click here for more information.
New Membership Bundles + Exclusive Etheridge Nation Merch