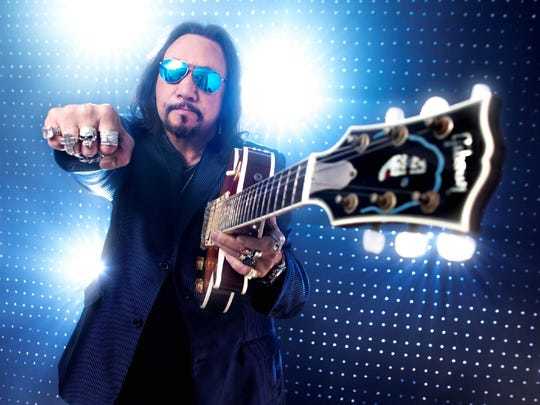 Ace Frehley, Melissa Etheridge and 'Eyes on You' singer Chase Rice will play Indiana State Fair
via
IndyStar
:
Ace Frehley will perform at the Indiana State Fair a few weeks before his old band, Kiss, plays its Indianapolis farewell show.
Frehley's Aug. 2 appearance at the Free Stage is part of the first batch of concert announcements for the 2019 fair.
Two-time Grammy Award winner Melissa Etheridge will perform Aug. 15, and Chase Rice — who reached No. 1 on Billboard magazine's country airplay chart last month with the song "Eyes on You" — will perform Aug. 4.
Fair officials unveiled today six shows for the Free Stage, where admission is included with fair tickets purchased for $13 (or $9 in advance). Fair admission is free to attendees 5 and younger.
A multi-act tour titled "Pop 2000" will bring 'N Sync member Lance Bass, O-Town, Aaron Carter and more to the fair Aug. 9. Mary Mary will headline the fair's annual Gospel Music Festival Aug. 18, and rock trio Everclear will perform Aug. 16 at the fair.
Frehley, who reached the Top 15 of Billboard's Hot 100 chart with 1978 single "New York Groove," plans to release a studio album titled "Origins Vol. 2" later this year. Frehley's tenure in Kiss spanned 1973-82 and 1996-2002. Kiss will bring its "End of the Road" tour to Ruoff Home Mortgage Music Center on Aug. 31.